Blog
Posted by Alkaline Water Plus on

Acidic Water has Many Great Uses!
Water ionizers of course produce a wide range of alkaline ionized water pH-levels, but with every quart of alkaline water poured you will get anywhere between 1 pint and 3/4 quarts of acidic water. Acid water is not waste-water. In fact it has many great uses. Anyone who owns a water ionizer should know these benefits!
In the following video you can see me testing the pH of the acidic water that comes out of my Athena Water Ionizer while I am pouring alkaline ionized water to drink. I like to drink a pH of about 10 to 10.5 and when I do, with the Athena water ionizer, I'm able to also get close to -800 ORP [wonderfully high levels of antioxidants] in my water. Sipping on this all day long gives me great cardio-vascular, and other free-radical scavenging benefits which I have definitely noticed!
While I'm getting the healthy water my body loves, I am also collecting the acidic water that my hair, skin, laundry and plants love. Look for a brief outline and description of the most popular uses of acidic water just below the video.
What are the Main Uses of Ionized Acidic Water?
Chemical-free antiseptic, germ-killing, capabilities [just spray on any surface you want to be germ-free]
Beauty-water capabilities. The pH-levels of 4 – 5 are very healthy to spray on or otherwise rinse skin or hair with. The slightly acidic pH is needed to close pores and hair-cuticles up tight and make your skin/hair softer and more "toned".
Plants love slightly acidic water as well, so save some for watering all of your plants!
Acid water is also great to add to your bath water or laundry. It naturally softens it and makes it need less soap for cleaning.
Can be used as a mouthwash.
Is a wonderful hair rinse. Makes your hair shine and improves color as well.
Best disinfectant for baby toys, because there are no chemicals in it!
Storing Acid Water
Storing acidic water is much easier than storing alkaline water. You can store it in an open bucket for weeks, and there will be no reduction of pH! You can even boil it, although boiling acidic water isn't necessary because it already is free of germs completely. I usually will use colorful spray-bottles for storing acid water, because they're handy to just pick up and use any time [and they look nice]. I wouldn't particularly suggest storing acidic water in a metal container, because it could rust [and acidic water is more oxidizing than regular water].
JUL15
I've owned a water ionizer for over 20 years! After retiring from being a teacher/principal in 2007 I have been at the forefront of selling water ionizers as well. I have a very long list of uses for a water ionizer, and here are my top 30 water ionizer uses. My favorite use for a [...]
At Alkaline Water Plus we celebrate the independence you get when you have a healthy body every single day of the year. Why is healthy water important? Why is ionized water the healthiest water for you body? Here is an important link to answer those questions quickly and completely. Benefits of Ionized Water Why not bottled water? It's [...]
I have done many tests to find out how long ionized water will stay ionized. In this post I'll summarize all of my findings, but first I should mention that there are a few variables, such as type of container you use, so read the entire post to get the whole picture.Type of Water IonizerDoes the [...]
Actually everyone can exercise. So can you! And, here's why you should. 1. Exercise Helps to Alkalize Your Body When you exercise you increase your breathing rate and circulation. You also breathe more deeply. Deep breathing is very healthy for you and it alkalizes your body by way of removing an extra amount of CO2 [carbon dioxide], [...]
There are many benefits of drinking ionized water during pregnancy. this subject has been thoroughly documented and researched, as I will explain further on down in this post.Drinking Ionized Water During PregnancyThere are many reasons a pregnant woman needs to start drinking alkaline ionized water. During pregnancy a woman's body becomes acidic. The reason this [...]
I've tested the Athena and the Enagic over and over throughout the years, and without a doubt I can confidently say that the Athena is better than the Enagic. Why? How is this even possible? I'll explain all of the reasons later in this post, but first take a look at my latest testing. I [...]
In order to really understand why alkaline water works, you have to understand some things about how the body works. The body is composed of various systems and organs, but cells are at the basis of every change, reaction, growth, maintenance and decay that occurs in the body. All wastes the cells and the body [...]
Many water ionizers and most other water filter systems need the DigiFlow 8000T to accurately measure the amount of water that has gone through the filters. How else will you know if you're getting the best filtered water? For instance if you have the Enagic SD501, the Alkaline Ionizer Purifier Energizer, or other device that [...]
What Causes Memory Loss or Dementia?According to medical research sites, dementia [or memory loss] has many potential causes. I don't think anyone really has all the answers on the issue of memory loss or dementia, but here are some of the more common reasons theorized:* Oxidative Stress: The brain uses more oxygen [per unit of weight] than any [...]
Cathleen Lograsso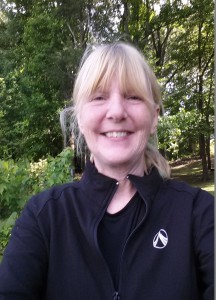 Alkaline Water Plus: Open 7 Days a Week!
Cathleen was a teacher/principal for 24 years. When leaving the teaching profession, she decided to follow her passion of helping people learn about water ionizers. Since 2007, Alkaline Water Plus has been at the forefront of bringing real research and water ionizer comparisons into public view.
"After over 20 years of drinking alkaline ionized water, I can say with conviction that the very best thing I could give to myself or a loved one is a WATER IONIZER! Give yourself and your family the gift of health this year!"
Subscribe by Email
Get every post sent to your email address.
Categories
Archives