Chanson Water Ionizers & Filters
Chanson Water Ionizers & Filters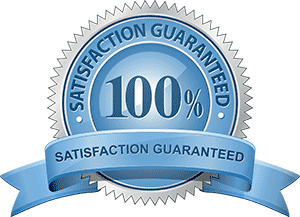 Not sure if a water ionizer is right for you? Alkaline Water Plus offers a 60-day trial period on all electric water ionizer purchases. 100% satisfaction guaranteed!
No Risk, Hassle-Free Returns. Order your water ionizer today.
Chanson Water Ionizer Certificates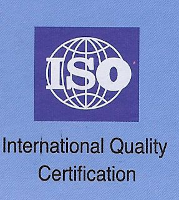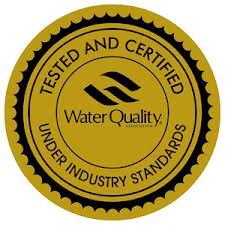 Chanson Water Ionizers
Chanson Water Ionizers are established in Taiwan and have a US warehouse & repair depot. Chanson, a 40-year-old water/health manufacturing company, makes the number one selling ionizers in Taiwan. Before Chanson began manufacturing actual water ionizers they were in the water filtration business for about 30 years. They private-labeled the exact same machine that is called the Enagic SD501. They know all of the science and technology related to that water ionizer and related to making water ionizers in general. Chanson makes a great group of water ionizers and they do not use calcium sulfite in their filters. One of their machines, the Miracle Max, is even able to create the strongest acidic water (if you put healthy, natural himalayan rock salt in the mineral port). Alkaline Water Plus is authorized to sell Chanson Water Ionizers BELOW factory prices. Come browse!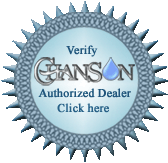 Many people enjoy drinking Chanson alkaline water every day. Performance-wise the Chanson water ionizers are as good as or superior in some respects to their competition. You can compare the Chanson Miracle and VS70 water ionizers very favorably to the Enagic, Tyent, KYK, Melody, Orion, Delphi and the Athena water ionizers. They compare right about in the middle. One thing that is superior is the flow rate and another is the extremes of high/low pH possible. The Chanson Alkaline Water company recommends that you provide additional filtration for your Chanson ionizer if you have any source water issues, whatsoever. The small filter that comes in the Chanson ionizer will filter chlorine, heavy metals and other chemicals, but is limited by its size and type. That's why city residents buying Chanson water ionizers are encouraged to purchase the C3 prefilter system to go along with all Chanson ionizers.
At Alkaline Water Plus we are an authorized Chanson Water Ionizer dealer, and we're authorized to undercut the factory direct prices by a full $200.00! Call us to receive this discount.
The Chanson water ionizers are state-of-the-art water ionizers and the compact size is quite an advantage if space is an issue for you. These tiny water ionizers have 7 plates in them and the power gets up to 150w [which is as high as it needs to get.] Here is a list of what you can expect from Chanson:
Chanson offers one of the most compact ionizers in the world.
Chanson ionizers use only 150 watts of power and are efficient.
Chanson ionizers get a good range of high/low pH.
Chanson's plates are Japanese solid titanium plates which are twice dipped-in-platinum/super-heated.
The platinum used on Chanson plates has been independently lab tested to be pure platinum.
Chanson uses only food grade materials in their manufacturing (over 70% of their components are made in-house) and imports the titanium water ionizer plates and the ionizer filter materials from Japan.
Chanson 2.7 pH acid water has been third party verified to kill ecoli and staph bacteria on contact.
Chanson Filters:
Chanson's C3 Prefilter lasts approximately one year and removes up to 99% of chloramines.
Chanson's Ultra Filter was the world's first non-clogging .01 micron filter and lasts longer at full flow rate than any other anti-bacterial filter.
The Chanson Company belongs to the Water Quality Association
All About the Chanson Warranties:
Chanson offers a Lifetime, 10-year, warranty. It is limited to the original owners and cannot be transferred.
Purchaser must retain a copy of the original sales receipt and register the ionizer within 60 days of purchase (either Register Online or by mailing in the card that came with the purchase).
Unauthorized repairs will void the warranty. Do not open the machine.
Parts & labor are covered for 5 years and then after that parts are covered for the 10-year life of the water ionizer.
The warranty covers any and/or all defective parts but not damage caused by the customer.
After the first 60 days, the customer is responsible for shipping both ways or may deliver it to a local authorized service center.
If repair is not possible Chanson Water® USA will supply a replacement unit at its discretion.
Normal wear and tear is not covered under the warranty.
Damage caused by water source, electrical surges, mis-use or acts of God are not covered.
The exterior finish is extremely durable, but not covered under warranty.
Optional Accidental Damage Plan:
Upgrade your Chanson Water ionizer warranty for an extra $199. This upgrade entitles you to free repair even if you break it. This upgrade is available up to 90 days after the purchase date. Customer pays shipping both ways.
Chanson USA is a name you can trust! Ronnie, Nedalee and the rest of the Chanson team are dedicated to providing you with honest, fair water ionizers, prices and after-the-sale service. They go out of their way to make their customers very happy! Ronnie is quite a self-taught expert in the water ionizer industry and with his hands-on approach, he has gone far and wide to test, examine and even disassemble every aspect of his [and all other] water ionizers to date.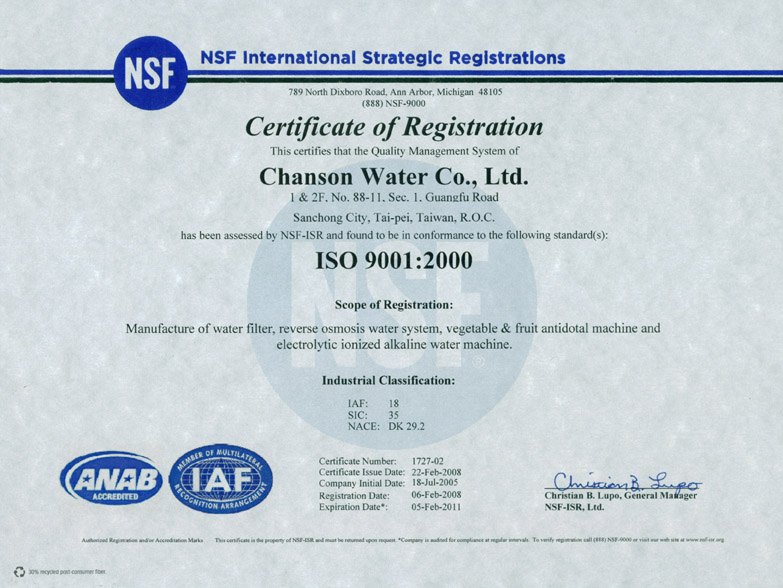 Member: Water Quality Association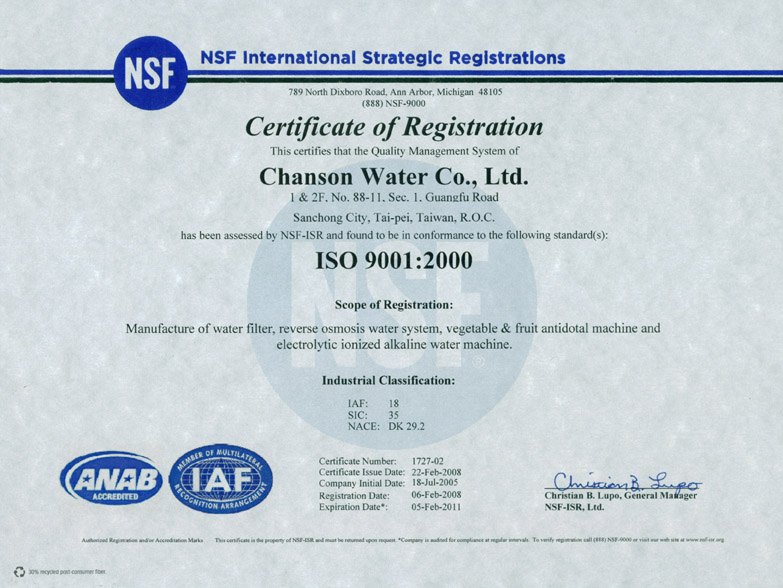 Member: Better Business Bureau

CE [Certificate of European Conformity]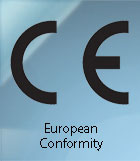 Chanson Water Ionizer Warranty Registration
To register your Chanson Warranty, just go to this page and fill out the form. http://www.chansonalkalinewater.com/warranty-registration-form.php